… The subjects of this book are privy to their unconscious streams of thought, but they must contend with unusually tumultuous and unpredictable emotions as well. The integration of these deeper, truly irrational sources with more logical processes can be a tortuous task, but, if successful, the resulting work often bears a unique stamp, a "touch of fire," for what it has been through …
Readers' Break
Public and participative discussion on the wonderful study Touched with Fire : Manic-Depressive Illness and the Artistic Temperament (1993) by Kay Redfield Jamison.
Explore the text and pick a few passages to discuss together !
Free and open to all ! To participate in this live discussion, drop your contact details in the newsletter form below. The Skype conversation link will be communicated with you before the session.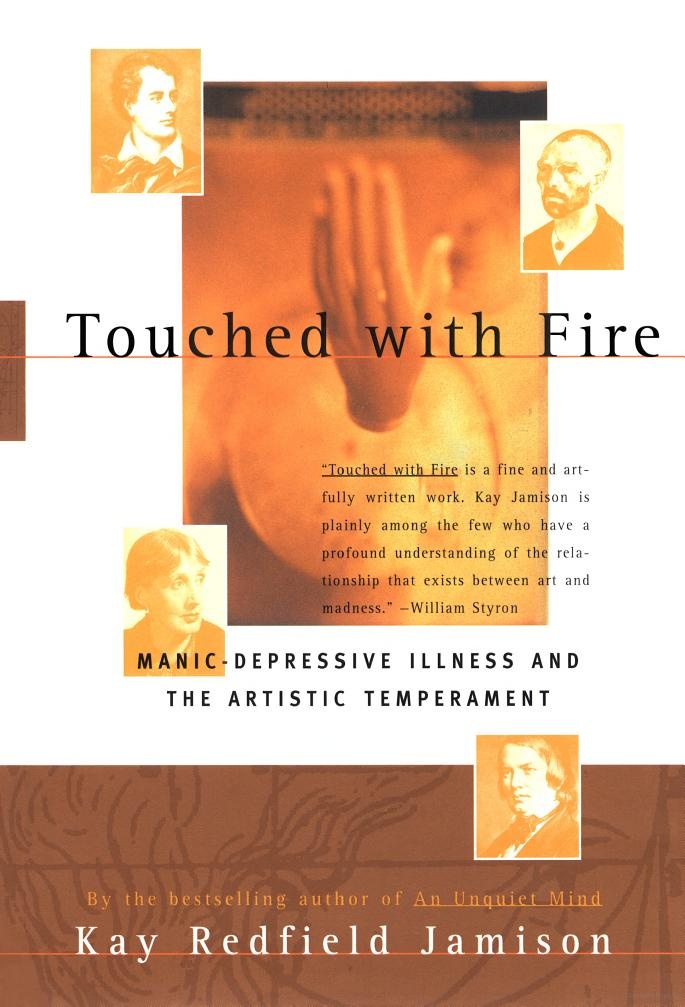 Saturday 9 June 2018
6:30 PM (IST)
via Skype videoconference