[efcb-section-samplepage hero_image="http://readersbreak.com/wp-content/uploads/2016/06/Covers-21-RB-Frankenstein-5-Event-Page.png" title="Frankenstein (Mary Shelley)" subtitle="Saturday 16 July ・ Lightcube, Delhi" background_color="" title_font_color="" subtitle_font_color="" title_font_size="" subtitle_font_size="" margin_top="" margin_bottom=""][content]
"How dangerous is the acquirement of knowledge and how much happier that man is who believes his native town to be the world, than he who aspires to be greater than his nature will allow."
– Mary Shelley
Public and participative discussion on Mary Shelley's classic of horror in gothic fiction, Frankenstein (1818).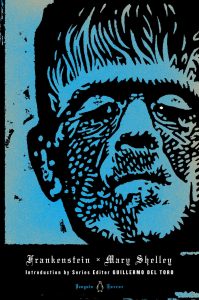 In collaboration with
Lightcube
, and as the first of their 'Blue Dots Sessions', the book discussion will be followed by a film study and screening of various cinematic representations of Frankenstein across the ages. The evening will close out with a screening of Mel Brooks' 'Young Frankenstein' (1974), which is an incredible deconstruction of not only the iconography around the monster but also of the mythology of the haunted castle film.
@ Lightcube, Malviya Nagar, Delhi
Saturday 16 July, 4:00 pm
[/content][/efcb-section-samplepage]